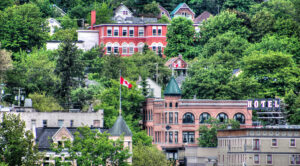 Hey everybody! 
Welcome to my newsletter.  If this is your first time, let me explain what we do here.  My goal is to provide value to you, and share what I know about the local real estate market around Nelson, Castlegar, and the Slocan Valley.  Have you ever driven past a house for sale one day, then noticed it sold a few weeks later, and wondered to yourself "I wonder how much that sold for?"  I will answer that question for you!  Every month, I will share with you all of the completed real estate transactions from our area, along with the price of the home, the date it sold, and how long it was on the market for.  If you are thinking of selling your home, or hoping to buy a home in the future, this is great information to become familiar with.  If you read those numbers every month you will become more attuned to the state of the housing market and it will help you understand the true value of your own property, or property you might be interested in.
Second, I will keep you updated on developments and changes in the real estate industry.  Financial forecasts, policy changes, market expectations….anything I can think of that would be valuable for you to know, I will share what the buzz is coming from the authorities in the Canadian Real Estate Association.  
Thank you all for being here!
One month down, 11 to go!  Sometimes I feel like I can't believe it's already February, and other times I can't believe its not spring yet.  Personally, I'm looking forward to the warm weather, sun shining, and birds chirping outside my window.
Let's get to it.
First things first, I need to issue a correction to last month's newsletter.  Regarding the foreign buyers ban that the federal government just put in place:  There has been a lot of confusion regarding the roll-out of this new policy.  Last month, I said that the Kootenay's were exempt from the foreign buyer's ban.  This is not the case.  Certain properties are exempt, and some aren't.  It has to do with whether or not the property is located within what is called a "Census Amalgamation Area."  I can search properties individually, but generally speaking, Nelson, Castlegar, and Trail will all be within one of these areas, and therefore subject to the foreign buyers ban.  The Slocan valley and Salmo seem to be generally exempt, but again this should be determined on an individual basis.  Truthfully, as most people receiving this letter are not foreign buyers, its not something you have to worry too much about, unless you are trying to sell your property to someone who is not a Canadian citizen or permanent resident.
INTEREST RATES!  They are on everyone's mind, and for good reason.  The last six months have marked one of the swiftest interest rate increase periods in history, and its affects are being felt everywhere.  As you may have heard, the Bank of Canada raised its interest rates again, but by a smaller margin this time; only a .25% increase.   Here is the good news:  The interest rate hikes seem to be having the desired effect of slowing inflation.  Inflation is down in the last month by a whole half a percent.  It is still well above the Bank of Canada's goal of between 1-3%, but still, it is nice to see inflation slowing as people spend less money due to the higher interest rates.  Bank of Canada has also stated that it currently has no further plans to increase rates higher, and will make its next move based off of data gathered over the next few months.
MY OPINION:  I personally think we will see another rate hike later in the year, likely by the same margin of .25%.  This should cement the downward trajectory of inflation, and is in line with what the Bank of Canada originally projected for the year.  After that?  We are all hoping 2024 is the year rates start to come back down, and I believe they will.  So the question is, what happens to home prices?  The interest hikes have definitely cooled home prices a little bit, but not as much as most buyers would have hoped.  The demand for housing is as high as ever, and in my opinion, when interest rates start to creep back down again, buyer activity will shoot up and so will prices again.  To me, this actually means that the next year may be the best time to make a purchase, while prices are low(ish.)  If you get a variable interest rate you can take advantage of falling rates in the future, and lower prices now.  You will still be paying more interest than your friend who locked in at 2.5%, but the expectations of getting those low low rates should be gone by now.
How's the local market doing?  Compared to the rest of the country, not too shabby.  The volume of sales is down significantly (around 20% lower than historical averages) but the price of homes remains high.  While prices in the Kootenays have retracted from their peak price last spring, they actually still remain about 1% higher than the same time last year.
While the overall economic environment of the country will slow down transactions, the Kootenays is a very desirable region. This area has long been a popular destination for outdoor enthusiasts, and as a result, it is predicted that the real estate market will continue to be relatively stable with steady demand for properties. Additionally, the local economy continues to be strong. December 2022 marked the lowest unemployment rate in the region since 2008 at 2.9%. The region will continue to benefit from strong, stable local employment thanks to industries like mining, transportation, and forestry, as well as a bounce back from the tourism sector.
There were 18 completed sales in January between Nelson, Castlegar, The Valley, and Salmo.  The average list price was $589,905, and the average sale price was $571,166.  While the trend of homes going for above asking price is almost over, houses are still fetching close to asking.  Here are the January sales:
| | | | | | | | |
| --- | --- | --- | --- | --- | --- | --- | --- |
| Address | Area | Status | MLS # | BR | Bth | Price Sold |  Sale Date |
| 41-2210 COLUMBIA AVENUE | South Castlegar | Sold | 2466698 | 2 | 2 | $390,000 | Jan 27/23 |
| 906 37TH STREET | South Castlegar | Sold | 2468288 | 3 | 3 | $480,000 | Jan 26/23 |
| 1552 EMERALD CRESCENT | South Castlegar | Sold | 2468197 | 3 | 3 | $625,000 | Jan 17/23 |
| 23-1495 COLUMBIA AVENUE | North Castlegar | Sold | 2468206 | 3 | 1 | $65,000 | Jan 26/23 |
| 16-1220 MILL STREET | Nelson | Sold | 2467279 | 3 | | $500,000 | Jan 20/23 |
| 1014 HALL STREET | Nelson | Sold | 2468760 | 3 | 1 | $606,000 | Jan 28/23 |
| B-327 CHATHAM STREET | Nelson | Sold | 2467381 | 3 | 3 | $615,000 | Jan 26/23 |
| 102-909 RADIO AVENUE | Nelson | Sold | 2468583 | 2 | 2 | $630,000 | Jan 20/23 |
| 1-1106 SEVENTH STREET | Nelson | Sold | 2468454 | 3 | 3 | $640,000 | Jan 20/23 |
| B-514 ROBSON STREET | Nelson | Sold | 2468325 | 3 | 3 | $745,000 | Jan 11/23 |
| 1601 SLOCAN STREET | Nelson | Sold | 2468240 | 5 | 2 | $990,000 | Jan 25/23 |
| 908 LATIMER STREET | Nelson | Sold | 2468557 | 5 | 3 | $1,165,000 | Jan 14/23 |
| 6968 HIGHWAY 6 | Passmore/Winlaw/Slocan | Sold | 2465780 | 3 | 1 | $565,000 | Jan 26/23 |
| 3858 BONNINGTON ROAD | Nelson West/South Slocan | Sold | 2468406 | 4 | 4 | $725,000 | Jan 3/23 |
| 7761 HIGHWAY 3A | Kokanee Creek to Balfour | Sold | 2468737 | 2 | 1 | $400,000 | Jan 23/23 |
| 214 HUTCHESON AVENUE | Village of Salmo | Sold | 2467154 | 3 | 1 | $265,000 | Jan 12/23 |
| 821 CARNEY BRIDGE ROAD | Village of Salmo | Sold | 2468527 | 3 | 2 | $405,000 | Jan 5/23 |
| 729 RAILWAY AVENUE | Village of Salmo | Sold | 2468676 | 3 | 3 | $470,000 | Jan 18/23 |
Imagine you're chatting with your neighbours, and they ask, "Hey, do you happen to know a good dentist?"
How would you respond?
Well, you wouldn't recommend just anyone, would you? Instead, you'd probably only recommend a dentist worthy of that recommendation… someone who is good at what they do and consistently provides great service.
In other words, someone who is referral-worthy.
That term – referral-worthy – is very important in my business. It describes the kind of real estate agent I strive to be.
It's why I work so hard for my clients, helping them sell their properties successfully, while working with them to find their dream homes.
It's also why I continue to stay in touch with clients, and make sure I'm always "there" for them when they have questions or need advice.
I hope you feel that qualifies me as referral-worthy! If so, please pass my name along to anyone who may be looking for an excellent real estate agent. I'd really appreciate it!
As always we are here to help, so please don't hesitate to touch base with any questions by contacting myself at 778.654.8118, or our amazing admin team at 250.480.3000 or by email at admin@fairrealty.com.

Cheers,

Danny Schell

Fair Realty

"We are what we repeatedly do. Excellence, therefore, is not an act but a habit."  —Aristotle